Foundation
REPORT
2003 PARTICIPANTS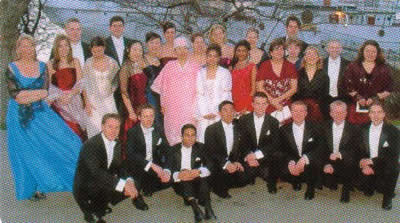 We won honors to participate in the 28th Stockholm International Youth Science Seminar; SIYSS, held for 1 week in December 2003.
Thanks to the Science and Technology Foundation of Japan, we were allowed to escape all the troubles in our preparing, and departed from Japan feeling relieved and excited. The program had been so beautiful and marvelous: we visited famous institutes, took place at Nobel lectures, the Nobel Foundation's reception, and the Nobel Prize Awarding Ceremony together with the Banquet. The wonderful time elapsed so fast; however, it really was an impressive and fruitful week. And also, we have made splendid friendships with the members from 18 countries all over the world.
Objectives, friends, and sensitivity---all we learned throughout this SIYSS program became our treasure: in token of our gratitude to everyone, we promise here to devote ourselves to the studies for some unknown progress.