Foundation
REPORT
2009 PARTICIPANTS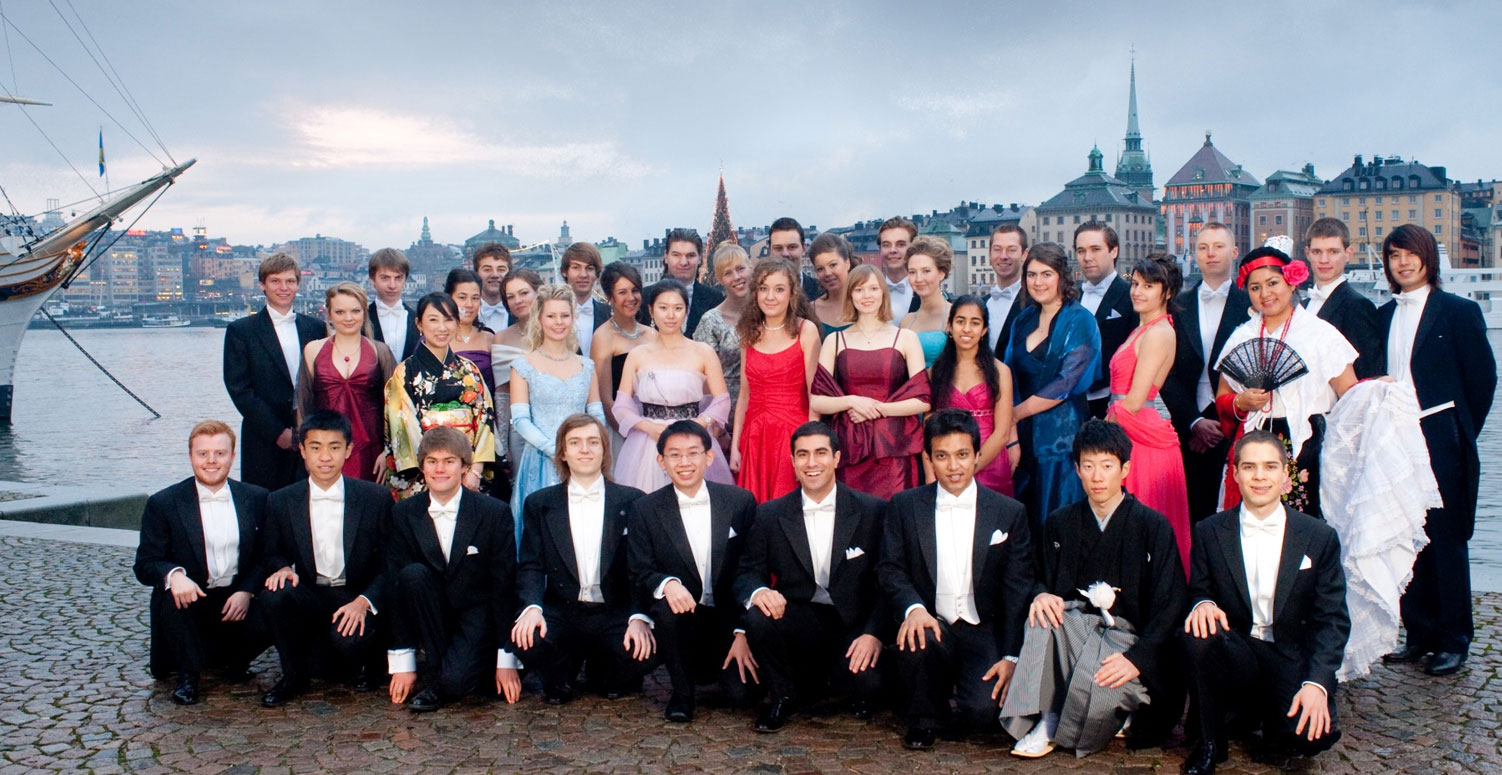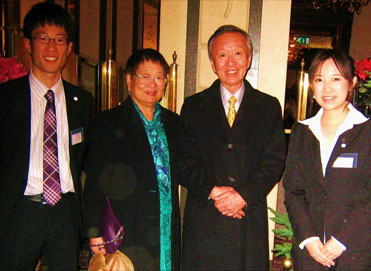 Ms. Yoshikawa (right) and Mr. Sekiguchi (left)
with 2009 Nobel Prize Laureates in Physics and also 1996 Japan Prize laureate, Dr. Charles K. Kao and Mrs. Kao.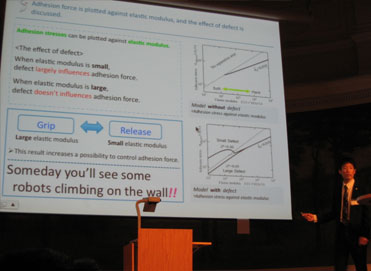 Mr. Sekiguchi at SIYSS Seminar
We had amazing opportunities of attending the Nobel lectures, the reception and Nobel Prize award ceremony. Through these events we heard from the Laureates and they emphasized on two essential research traits; enjoyment of research study and frequent open discussions. Passion is important for studying and discussions beyond fields, nationalities and ages leading to spectacular new view points. The science today is not the domestic matter but the international concern, hence should be developed & discussed at a global level.
During the SIYSS, as participants we also had an opportunity to present our own research work in front of around 700 local Stockholm high school students & members of Swedish Federation of Young Scientists. They shown keen interest in our research projects and followed up after the presentation through discussions.
The SIYSS 2009 week gave us enough intellectual stimuli to improve our research methodology. We would like to show our sincere gratitude to the local students' coordinators and The Science and Technology Foundation of Japan for giving us this amazing experience.