Foundation
Activities
2014 PARTICIPANTS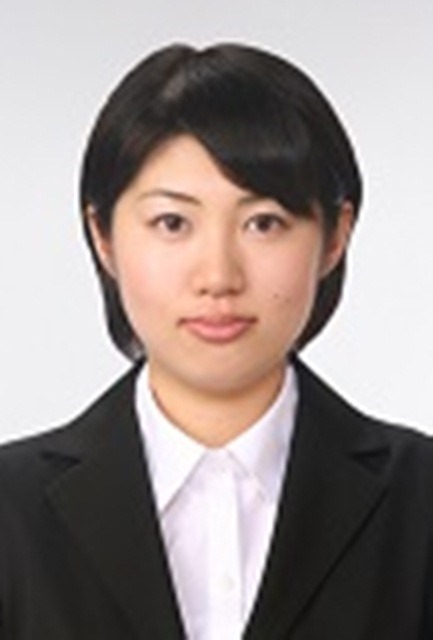 Asuka Hannya
Kyoto University
I participated in the Stockholm International Youth Science Seminar (SIYSS) from December 4th to 11th in 2014, supported by Japan Prize Foundation. 24 young scientists from 18 different countries gathered at Stockholm and spent a whole week together taking part in various events such as our own presentation seminar, Nobel lectures, Nobel Reception, Nobel Award Ceremony and Nobel Banquet and so on. All the experiences were memorable and seemed like a dream for me, and it was a great honor to be selected in the special year that 3 Japanese professors receive the Nobel physics prize.    

What remains most in my mind through this program is that I was able to realize how amazing science is. Prof. Göran K. Hansson, who is the Nobel Committee's secretary for Physiology or Medicine, said that one of the most amazing respects of science is that we can meet people from all over the world. Science is such a tool to connect people just the same as art or music is. I did not feel the same way at first time, but then I recognized the meaning later when I did presentation of my research for high school students. When I realized that the eyes of the students were shining and with much curiosity they listened to my research, I felt how wonderful it is to connect someone through my research and the presentation of it. I found it so much fun and was more moved and pleasured with the fact that I could feel what Prof. Göran K. Hansson said through my own experience. In addition, I was very surprised that participants or coordinators of SIYSS were strongly conscious of themselves being scientists. Throughout the daily conversation or ethic seminar where we discussed whether medicine before given permission should be used or not when pandemic happens, I recognized they spend their time realizing their responsibility of being scientists, and considering the effect scientists give to the society. This experience gave me big opportunity to reconsider myself as a person who is involved in science. From this experience, I want to do my own research with understanding of my responsibility and the greatness of science.

 Through the conversation with Nobel laureates, I was impressed with the words of Prof. Eric Betzig, "Scientists have child's mind. Don't forget curiosity." He had left academia twice for having felt tired of it, but continued to follow and pursue what he felt interesting. I was quite moved by his way of life. I learned the importance of having curiosity and thinking deeply about the things and the reasons. Prof. John O'Keefe told young scientists the importance of having interests in a broad range of subjects. It was also surprising that many participants of SIYSS were students just after graduating high school and winners of some scientific competition with the results of their own projects which they obtained in a short period. They could not only pursue what they found interesting in their research but also insist on their opinion about the issues which was out of their research field. Looking at them saying their opinion without any hesitation about even economics or society of their own countries made me realize the significance of having my own opinion of anything, and being concerned about issues which is not even familiar in my daily life.

 I was deeply moved by feeling the warm personality of Nobel laureates by listening to their story, and the consideration or kindness of coordinators or participants by our communication. When we asked the picture for Prof. Eric Betzig with hesitation since it was almost the end of the reception, although we were concerned about how many pictures or autographs he had been asked for before, he said with a smile, "That's why I'm here. It's my pleasure." His kindness remained in my heart. At another time of the program when I was not feeling well, one of the participants helped me kindly saying, "That's why I'm here for you as a friend." Those were the moments I strongly desired to become a considerate person.

 This program lasted for only a week, however it was one of the most exciting and fulfilling time for me to meet various people and thought and be given the chance to think about myself again. In the future, I want to become a person who can tell the fascination of science and never forget curiosity as a scientist, and never forget consideration as an individual.  

 Lastly, I would like to express my deep gratitude for all the people who have helped me to take part in such an amazing program. I am very thankful for the Japan Prize Foundation which has given me such a valuable opportunity, coordinators who have worked so hard for making the week best and unforgettable, my professors and all the laboratory members who have offered precious advice for my research presentation, people in my university for the sincere cooperation, participants who have intellectually stimulated me, my friends and family who have always supported and encouraged me.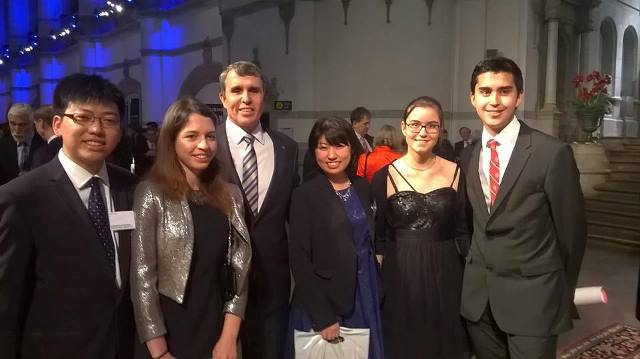 With Eric Betzig, winner of Nobel Chemistry Prize